The World's First Compact Digital Rolling Ruler
Taking The Trouble Out of Conventional Tape Measure - One Roll At A Time
"

We are living in a world moved by technology; a world that is changing in every single minute; and a world full of innovation that is kicking in and reshaping every aspect of our life. ROLLOVA is a product of that very nature - a digital rolling tape measure that transforms the way you measure things. Most importantly, a ruler that measures a variety of surfaces easier than ever before.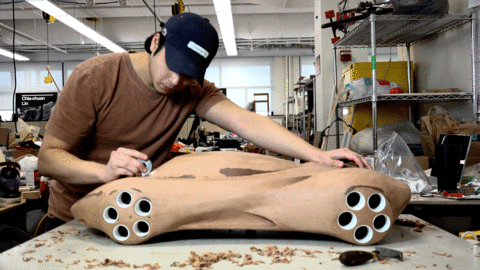 "This is so smart! perfect for any model-making process."
​
Fuijae Lee | Senior Industrial Designer
"It is the perfect replacement for the conventional ruler - and the best fashion gadget!"
Brittany​ | Journalist, Photographer
As a startup company disrupting the conventional measuring instrument industry, ROLLOVA is proud of each member who contributes to the success of our gadget.
​
We are here to drive change and innovation to make ROLLOVA the new favorite pocket-friendly ruler for professionals, hobbyists, and designers all around the world. We intentionally selected top-notch suppliers and manufacturers across the globe to ensure Rollova's accuracy and precision.
"ROLLOVA already has several partnering manufacturers and suppliers. We only cooperate and collaborate with the very best manufacturers and suppliers in the field, without compromise.
​
Every component that goes into the ROLLOVA is carefully selected and crafted. We promise to provide all backers with a one-year limited warranty service to guarantee quality and durability.
Currently, we have 8 types of leather prepared for your Rollova's leather case. In the meanwhile, we continue to negotiate with our leather crafts manufacturer to access a more premium top grain leather collection.